Content Mastery Mentoring Program
Your 3 month 1:1 mentoring program to master the art of irresistible content creation
Attract your dream clients through content that has your signature
The perfect program for you if you are a:
small business owner service provider trainer coach

Break free from insecurities and unclarity.
Everything you need to know about content that converts.
You might know Sandra from: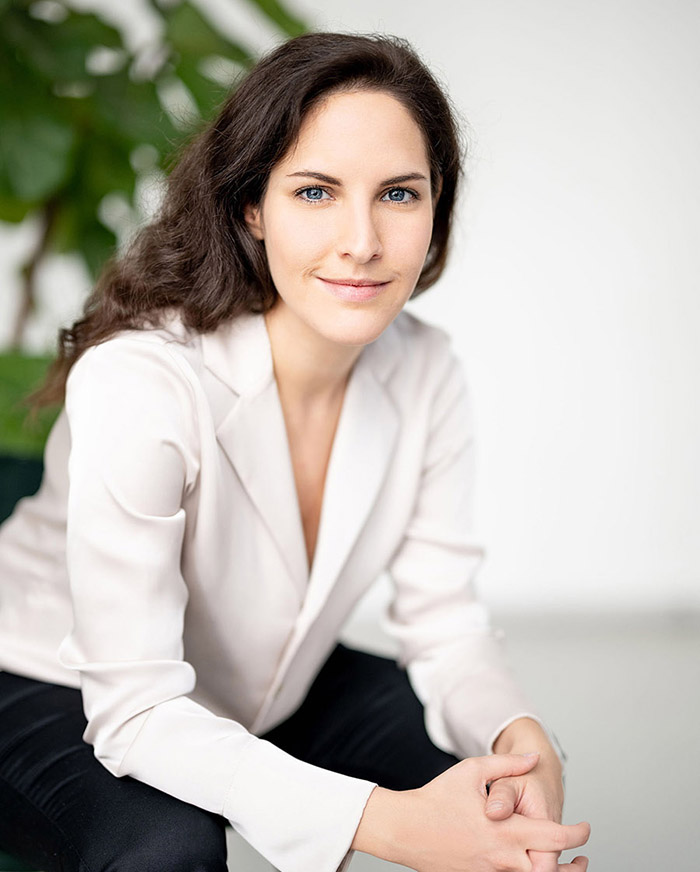 Does this sound familiar?
✖ You are creating content consistently, and are tired that all your efforts doesn't seem to pay off?

✖ It's hard for you the express the real value & method of your work, so people can deeply connect with you?
✖ You are spending endless hours in front of Canva to finally create content that reflects the essence of your brand?
✖ It's hard for you to be at ease because your marketing activities aren't bringing you new potential clients consistently?
Guess what: You are not alone!
Let me show you how you can change the game to your advantage.
From producing +1000 videos and commercials screened on social media, cinema, TV, and all over Austria's public billboards, I learned the following:

Producing impactful content is more than throwing your offer in a content format.
I produced videos with an organic reach up to 200K views. Without paying a cent for advertisement.

With small and big audiences. From big firms to small companies, NGOs, and social enterprises. I've seen it all. All successful stories I told through videos and visual content had one thing in common. It's the thing that makes us human, so obvious that we could easily forget it: our emotions.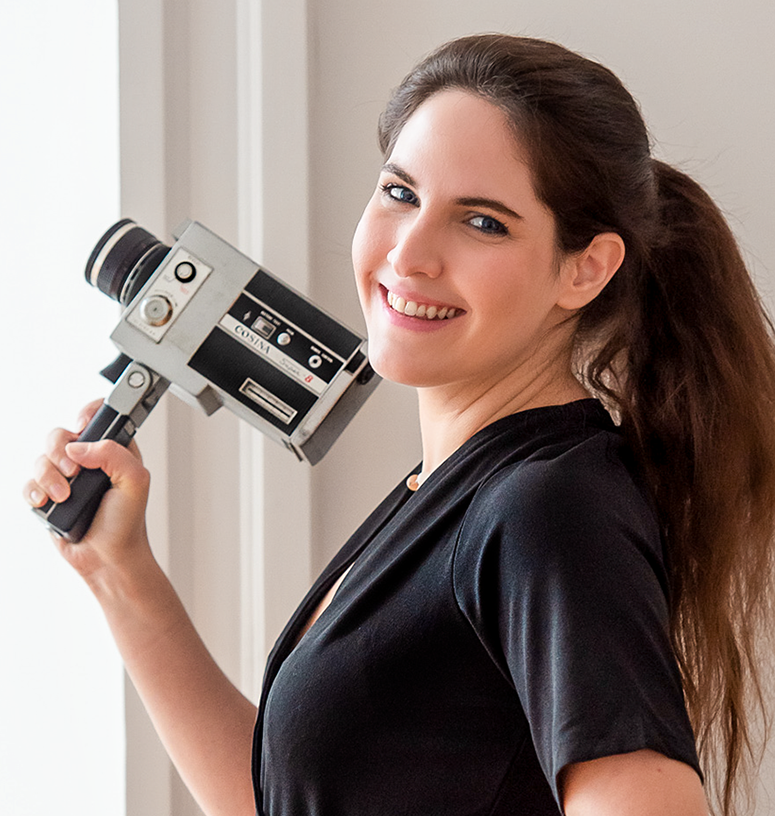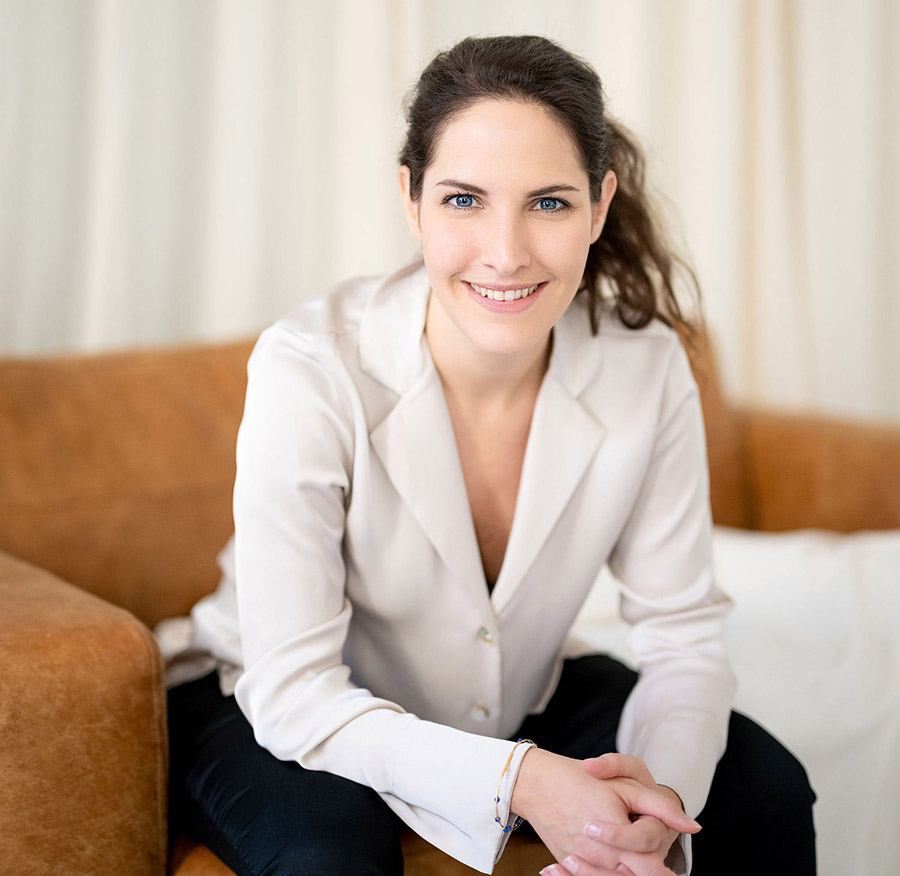 What was possible for my clients,
is also possible for you.
Believe it or not: we need you.
We need you visible with your talents and the message you have to share. People that are driven by their purpose and who leave a positive mark on this planet. People who contribute to this vision with their business day by day with integrity.
How would our world look like, if more people like you become wildly successful?
Let's change the game and find it out!
What it really needs so that your content and business can thrive:
The times are over were having a good product or service is enough to be recognized in the market. Nowadays more and more customers are seeking for companies they can identify with through shared values. They are interested in your story, and what you have to say. A strong purpose isn't just making your communication cristal clear but fostering as well the emotional connection with your audience which makes you memorable.
Your positioning is the promise you give to your client. You can't be everybody darling. But you can be the perfect fit for your ideal customer. The clearer we get here, the easier it will be to build a memorable brand and to create content that leaves a mark in the social media landscape.
Cohesive Branding
Your visual appearance speaks a thousand words before you do. Your branding is like your digital business card and the first impression you make. We all know how short the attention span has become in the online world. Make your first impression count.
Content Strategy
It's easy to lose ourselves in the endless of options and new trends the social media landscape has to offer. Knowing which strategy fits to your brand personality and target audience is key. If it doesn't feel like "you", it's not yours. Authenticity is the foundational part of every sustainable content strategy that will bring you the results you desire.
Emotional Storytelling
Emotional storytelling has become an integral tool when it comes to effective content marketing. It's hard to increase your reach when you don't know what is moving your audience emotionally. Understanding your audience on a psychological level, will not only provide more value for your potential customers, it's also the way to build a strong community which is the cornerstone of a strong brand and sustainable revenue,
Growth Mindset
Every hero has many quests to master before he reaches his final destination. Having a beginner's mind with an expansive growth mindset will help you to see every failure as an opportunity to learn, and continue stronger on your quest. Your purpose and vision for the future will let you endure challenges and will keep you focused. Effective content marketing is a marathon, not a sprint. So be gentle with you on your journey to mastery,
All of this you will learn in my mentoring program
Finally express what you've
always felt but couldn't
put into words
Content Mastery is the only mentoring you need
to express your brand's message and attract
the clients you desire
How I know this?
This mentoring framework is tested and fine-tuned by
+20 entrepreneurs who felt exactly like you.
Content Mastery Hard Facts
3 months 1:1 mentoring joureny
10 sessions full focus on you
This mentoring is a holistic journey to your purpose and the message you want to bring to this world. Our sessions will be a mixture of hands-on workshops, deep dive coaching & top-notch trainings: because I'm not here to just give you great results- I'm also showing you why & how we did it.
Mentoring is available in German and English (inclusive all mentoring materials).
Online via Zoom or in our office in Vienna. Chat support for questions & feedback
Within our mentoring, we start with your foundation to create a brand strategy that not only brings you maximum clarity but also reflects what you always felt but couldn't put into words.

Your brand strategy consists of a 25 pages digital guide with your brand personality, target audience, competitive analysis,  tone of voice, colors, fonts, visual language, and much more.
The best part: you do our sessions + homework, and my agency does the rest 🙂
Content Strategy & Format Development
It's easy to lose ourselves in the endless options and new trends the social media landscape has to offer. Knowing which strategy fits your brand personality and target audience is key. That's our job here.
We will develop video formats, photo formats, or podcast formats that are a true expression of your skills and your personality. No one size fits it all and free Canva templates that everybody is using- we aim for something unique and don't stop until we get there.
The best part: my agency creates your strategy & designs your content for you
After our internal deep dive, we are ready to bring your vision to life. We are creating content templates for you, your audience will love. You will receive +30 feed posts like Carousels or Photo posts, and +30 cover images for your Reels. We give you a collection of brand-aligned stock images and videos, so your content creation will be from now on a breeze.
Why Content Mastery is different
Content Mastery is one of the rare programs, where you learn, implement, and get done for you solutions,
so nothing can stop you after the mentoring
I'm giving you my knowledge of 10 years in content production and 5 years running my own video & creative agency. Your advantage here: you are not just getting hands on industry knowledge, but also my agency in your back to create your strategies and content templates that will cause some attention on social media 🙂
I'm here to make you independent.
That's why I'm telling you all the secrets, so you are able to create your own epic content. I'm not just guiding you through our process to give you a satisfying brand and content result- I tell you why we do what we do, and how you can use this knowledge in the future for yourself.
After 3 months mentoring, you have something tangible in your hands. Not only knowledge & internal growth (that's cool & you get that too). Your transformation will be visible for everybody. Starting with your brand visuals and ending with your unshakable confidence- because you know who you are & what you have to give.
Content Mastery
Programm Insights
Your foundation –
Purpose & Positioning
In this module, we take care of your solid foundation. Based on your corporate values, we formulate your corporate purpose, your vision, and your mission. These 3 elements will be your north star and the basis of all marketing measures.
After this module you have:
A deep understanding of your why
A strong mission & purpose statement
Your rock-solid positioning
Your unfair advantage- Your USP
Ever had imposter syndrome because they are already people who do exactly what you do and have been wondering if you really make a difference? I promise you: you are! And in this module, we dive deep and map out your unique approach, that makes you stand out against your competitors.
After this module you have:
A deep understanding of your strengths & capabilities
Confidence in your services because you know what makes you different
Unshakable self-trust, because you know which soft skills you bring along
Creating a brand they can't ignore –
Your Brand Personality  
Now we know who you are, what you do, and why you do it. Now it's time to express this in every cell of your business. In this module, we determine how you want to be seen and which lasting impression you want to create.
After this module you have:
A clear vision of the look and feel of your brand
Your brand colors & fonts defined
A clear understanding of how your brand speaks and behaves
Understanding your
dream client inside out
In this module, we dive deep into the mind of your dream client. We will cover the different psychological awareness levels of your customer and develop strategies to frame your content and messaging for each stage. Don't get surprised if people ask you if you've been reading in their journals 😉
After this module you have:
A deep understanding of your customers
An overview of which pain points your ideal client really has
A clear wording, so you have the same language as your ideal client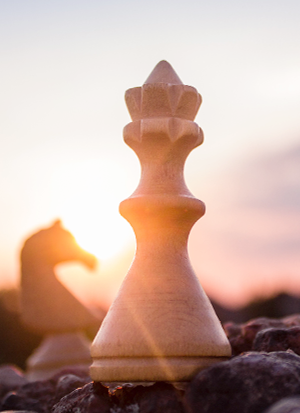 Developing a strategy that creates results
We will focus on one platform first and develop a content strategy that will get you where you want to be. You will get an overview of different content formats and their usage on platforms like Linkedin, Instagram, and Tik Tok. We will discover the right formats fitting your brand and your ideal customers' needs- and my agency creates them for you.
After this module you have:
A clear content strategy to get the reach you desire
Content formats that fit your style of creating
Concrete content ideas your dream client will love
Creating content that has your signature
Together we will work on your first content pieces- from start to finish.
In this module, we will create a clear workflow, so you never need to worry again if the content you are creating is relevant, well-structured, or on point with its wording. Maximum clarity. Maximum efficiency.
After this module you have:
Practical knowledge of copywriting and sales psychology
Effective frameworks to enhance your storytelling
Tips & tricks on current social media trends 2023
Visual storytelling has become an integral tool when it comes to effective content marketing. It's hard to increase your reach when you don't touch your audience emotionally and look like 1000 other profiles on Instagram & co. That's the power of visual storytelling done right. An expression of your brand's essence.
After this module you have:
A first impression that let people stop scrolling
The tools to create content that inflames the desire to dive in deeper into your world
The ability to create content that builds deep trust
Workflows, Automizations & Outsourcing
You have now the knowledge, the strategies, and the tools to create epic content. In this Finale Grande we look at your workflows and see where we can save you some time. Whether this means outsourcing video editing or a small training to use our templates effectively: you will leave this module with a lot of sanity.
After this module you have:
A clear workflow that suits your way of creativity
A concrete job profile to hire the right assistant/content creator
A content creation spreadsheet for your production and/or outsourcing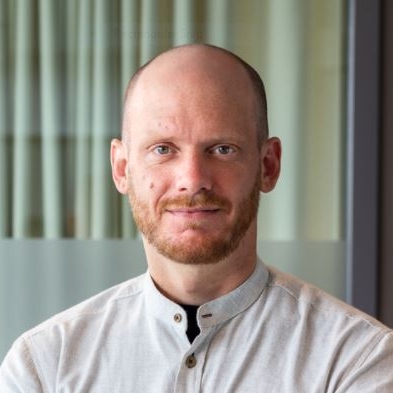 `` We are now much better at expressing ourselves``
Before our mentoring sessions with Sandra, we had the tendency to share way too much information and details about our solution and no defined persona or marketing language. We are now much better at expressing ourselves in a way that represents our brand and talks to the target audience based on the personas that we've identified – driving curiosity and engagement. I can recommend a mentoring program with Sandra for any entrepreneur/ company that has great skills within the team but is missing solid marketing experience. Highly recommended!"
Mike van Wijhe
Founder Treety
``Now I feel ready to take on the world``
I couldn't believe the change I felt after Sandra's mentoring program. I signed up to get some clarity and direction for my illustration career, and how to make myself visible online, which I definitely got, and left with a sense of calm and confidence about myself and my future. Thank you, Sandra, now I feel ready to take on the world."
Zohar Katz
Illustrator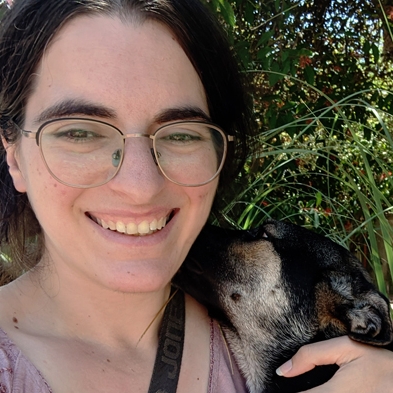 Don't chase. Attract.
3500€*
On top, you get bonuses like our exclusive
Content Creation Day in Vienna,
including a brand photoshoot
worth: 1500€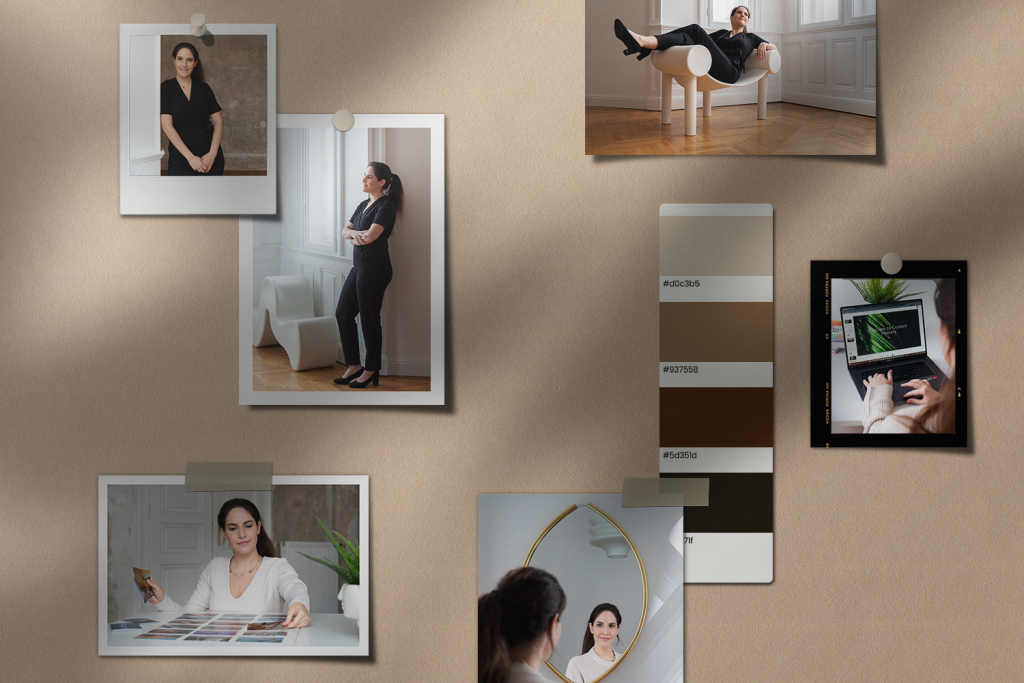 Get 3 months worth high value photos
I can't wait to prep a mood board with you and choose the perfect
props & outfits, because that's a lot of fun!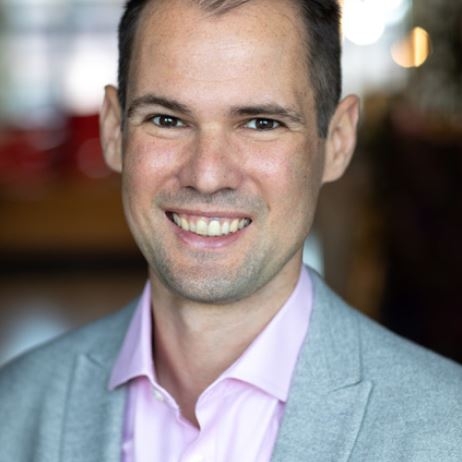 ``one of the most important mentorships I've ever booked``
Before being mentored by Sandra, I had a rough idea about my appearance and why I wanted to do my business. I didn't have a real plan, including how to position my company. It was only with Sandra's support that I was able to get out of the " loose ends", develop a common thread and now see how everything builds on each other. Earlier doubts as to whether I am on the right path no longer exist today. It just feels absolutely right! For me and my business, it was an incredible transformation and one of the most important mentorships I've ever booked. I would recommend it to anyone without reservation.
Benjamin Jenner
Growth & Leadership Expert
GrowthUp+ UG
``a solid foundationfor my business``
I thank Sandra very much for her distinct ability to read between the lines. Thus, she has empathetically and firmly supported me in building a solid foundation for my business. Thanks to her support, my positioning as a transformation expert is a breeze. Purpose, vision and brand personality go hand in hand and that is wonderful. I can apply the many tips around content production from the mentoring program, for example, video and photo creation very well in my everyday business life!"
Marlen Marks
CEO & Transformation Coach
Marks for future GmbH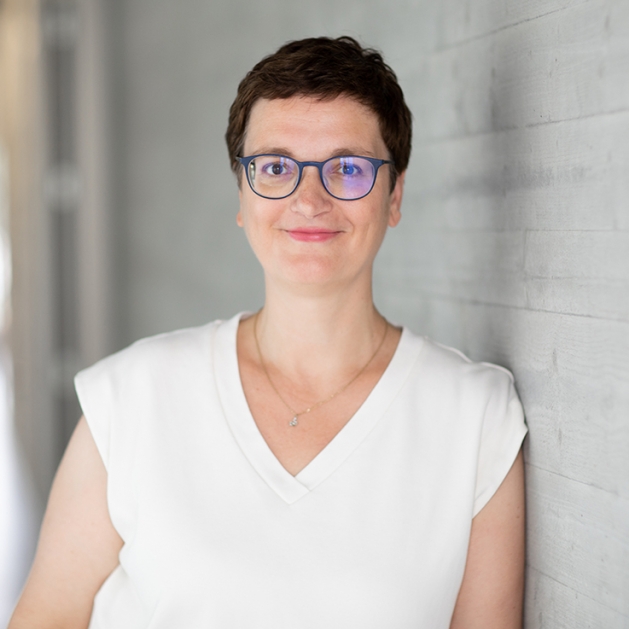 Still unsure if this works also for you?
Take a look behind the scences
Bettina's Mentoring Experience
"I had respect to say yes to this mentoring because I knew this means going out with the message, I feel deeply in my heart and also stepping in my true power"
Bettina is an entrepreneur from Vienna, who is working since 8 years in the fitness & well-being space. When Bettina came to Content Mastery, we worked on the repositioning of her brand, which she successfully grew over the last 6 years.
Hear more about her experience in the video (for now only in German).
Are you ready for a short cut?
Meet your mentor
I'm Sandra and super excited that you came to the bottom of this page. That means you are very serious about your business and your brand. I really appreciate that!
So as you may now by now, I'm a creative agency owner, creative director & content marketing mentor. With Frames of Life, I had the pleasure to work internationally with some known brands and organizations in the sustainability sector and tell their stories through videos. Next to my agency, I'm a mentor in some leading global start-up networks like silicon valley based networks plug & play and techstars.
This sounds now fancy schmancy, but do you wanna know what?
A few years ago, I was in the same shoes as you! I know how hard it feels to wanna be seen and not being able to express it. I know how hard it feels when what you've been doing for some time, doesn't feel aligned anymore and you can't longer embody that with integrity.
And to be honest with you: I couldn't have done this alone. I've spent a little fortune on mentorships, seminars, and coaching to discover my potentials, purpose & message.
This is also the reason why Content Mastery is a mix of internal discoveries and external implementations. To give you here the support you need, I also got multiply certified as a coach 🙂
So the only question is, are you ready to go on a journey with me?
References.
An abstract of my agency's
client portfolio: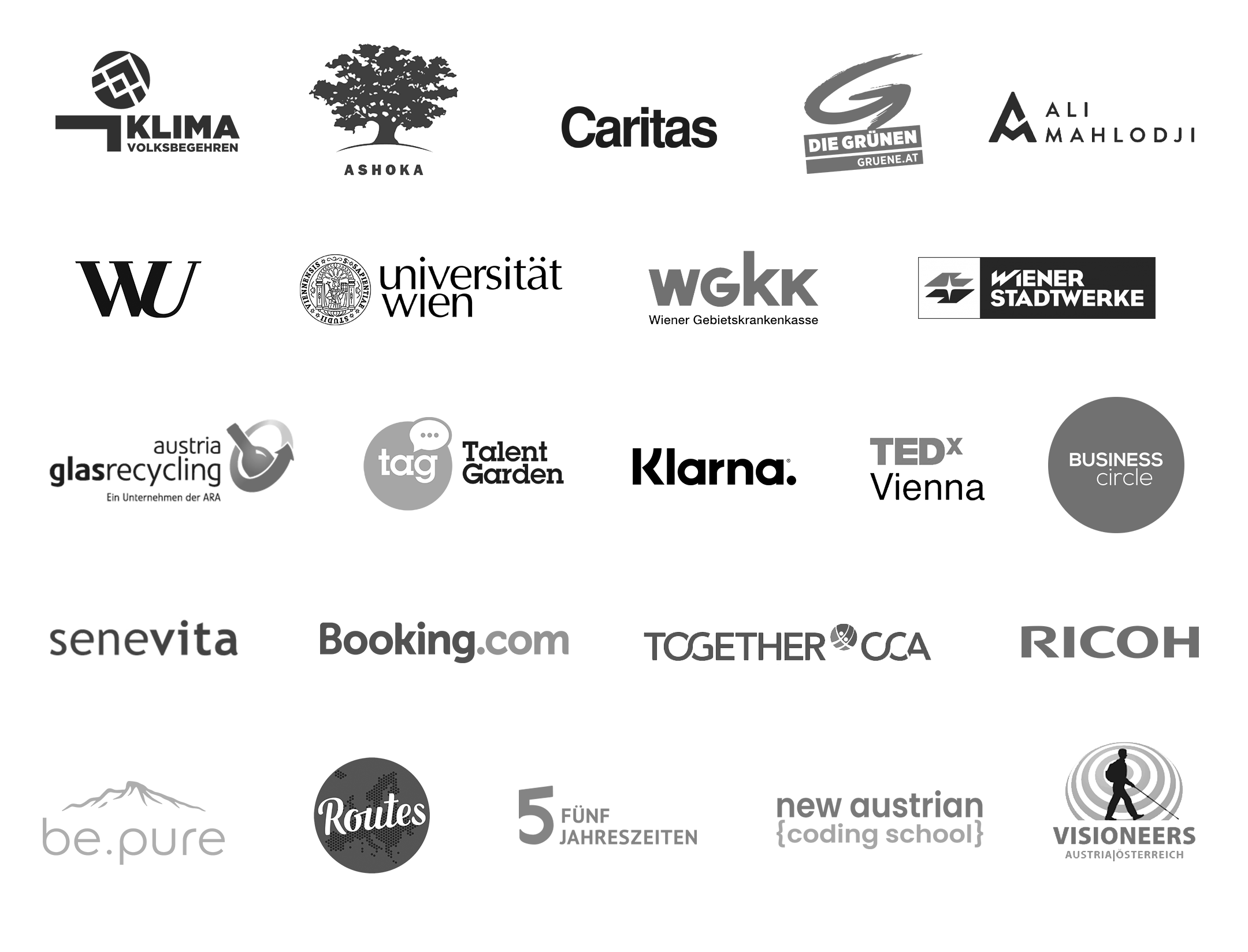 It's time to make YOU visible.
You have more questions regarding
the mentoring?
Schedule a free discovery call with Sandra