Case Studies
Let us give you an insight into our world.
Every project we take on is an opportunity to create video content that is unique, memorable,
and bound to make an impact.
We go all in.
Dive into our case studies to truly see how we work and what
results you can expect.
Klimavolksbegehren Imagefilm
Social media campaign film, 2,30 minutes
Short Film Ty Waltinger
"I'm painting time", 6 minutes
Explainer Video Be Pure
Website and social media video, 1,30 minutes
Dr. Monika Vana, Animation Videos
7 episodes, 2 minutes spots
Pana, Video Content Production
12 videos, adaptation for social media, photo package
Our Video Production Process
01.
Brand Kick-Off Workshop
As soon as we are clear about your vision and goals, it's time to get to know your company inside out. Together we decide which aspects of your company we want to communicate and how this translates in the tonality and style of your film.
02.
Concept & Story Creation
With the gathered information we are now able to craft a story that's not only achieving your goals but is also a reflection of your brand to reach your ideal customer. We craft a written script or storyboard to visualize how the final video will look and feel like.
03.
Video Prodcution
In the production phase, we gather together the perfect crew to serve your project requirements the best and start filming. Your job is to lean back and let us do the heavy lifting. Our crew is coached to be very sensitive so that everybody is able to feel comfortable in front of our lenses.
04.
Video Post-Production
This is where the magic happens. Video editing, color correction, color grading, music & sound design, voice-over, animations – you name it.
Together with your feedback, we turn all the work we have previously done into one epic film you are proud to share.
"The collaboration was extremely positive. Sandra immediately understood what we imagine and contributed to the development process with her own ideas. Communication was simple and clear, everyone involved was always informed about all important steps. Sandra was extremely professional and extremely personable both with us and in dealing with our customers during the video production."
" The video Sandra produced for us  with her team was amazing. I'm still using it to describe my organization through e-mail communication or for submissions. It was exacltey what I was visualizing – to be honest, it was even better than my expectations."
"We needed an emotional image video pointing out the idea of the movement and encouraging to join forces. Highly professional and focused cooperation with just lovely people passionate about what they do! The result exactly met our needs. This little gem significantly boosted our outreach with 34K views on Facebook and 22K views on Youtube. Many new volunteers referred to this clip as well as an answer where they hear about our organization."
"The collaboration with Sandra Noll and her team was excellent.
She was able to set up the project, which was requested quite spontaneously, quickly, with many creative and technically skillful ideas.
This made it possible to edit and post-process seven animation short videos and to prepare them for further use in just three weeks.
Nice that it went so well!"
Communication with Sandra was excellent! We really had a lot of pressure to implement an explainer video before a trade fair. Sandra and her team went to great lengths and did everything humanly possible. So we were not only able to reveal our new logo at the fair, but also a wonderful creatively implemented video. Sandra is also open to input and suggestions from the customer. This is something I value personally- you can talk about a common idea and brainstorm further along the process. Thank you for your great cooperation and short-term availability.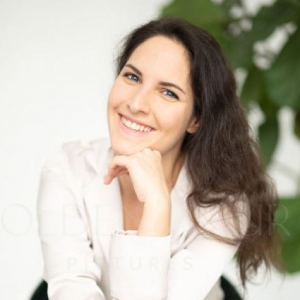 Not sure which package is right for you?
Schedule a free discovery call